Museums
Rio de Janeiro Museums: Science, History & Art
Rio de Janeiro was the capital of Brazil until 1960 and is therefore home to national
museums
that record the country's history. A visit will not be complete without a trip to the art, history and other museums of Rio. Most museums are open throughout the week except Mondays. At some museums, entrance is free on Sundays. Children under 6 or 7 are admitted free, while those with a student's identity card pay only 50% at some museums. For lovers of art there are quite a few museums dedicated to art.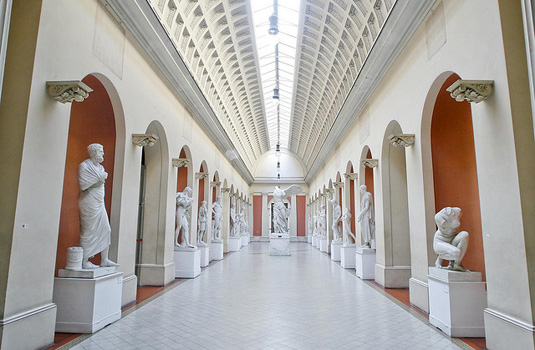 This museum has a great collection of Brazilian artifacts right from the 17th century onwards. The museum is a veritable treasure trove of classic European art from the time of the Portuguese. Make sure you spend some time to admire over 15,000 stunning paintings among drawings, sculptures and engravings by top national and international artists. The museum is located at Av Rio Branco 199, Centro map.
MHN (Museu Histórico Nacional)
Brazil's dynamic history is recorded at the
Museu Histórico Nacional
which is the most important historical museum in the country. If you are a numismatist, you will love the collection from Latin America. There are over 250,000 exhibits in this complex that was once known as Santiago Fort. The museum's historic archives includes over 50,000 documents and manuscripts related to Brazilian history, while the library holds over 57,000 volumes or art and fashion. Museu Histórico Nacional is located at Praça Marechal Âncora, Centro.
Museu do Universo - Planetário
The mysteries of the universe surrounding us are further exposed at the museum where models and experiments are used to explain various phenomena such as eclipses and tides. A part of the museum is dedicated to astronomy and astrophysics. Don't forget to visit the areas dedicated to space travel and life on other planets.There are plenty of other museums to visit, which highlight the influence early Portuguese and African settlers have had on the countr
It's Carnival Time
Enjoy specials deals for Rio Carnival 2020