Pepê Beach
Pepê Beach - Main spot for different tribes
Head over the Joatinga bridge and you will find sitting at the north end of Barra de Tijuca is Praia do Pepê. Considered one of the trendiest beaches in Rio de Janeiro, it is filled with the beautiful people especially over the weekend.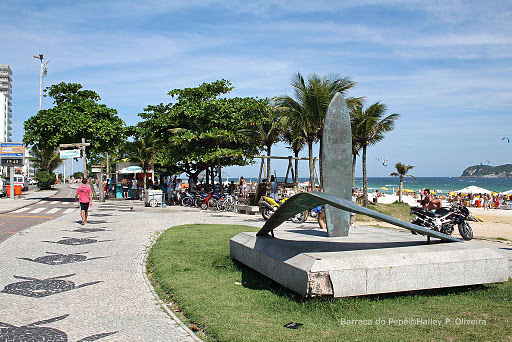 Pepê was the most famous hang glider in the area.  He was also one of the pioneers of surfing in Brazil. He won several competitions and the beach is named after him.  He was killed in a hang gliding accident while trying his second time championship in Tokyo, in 1981.
Plenty of Sports
This beach is quite popular with long and short board surfers as well as kite boarders. The ocean breezes and the choppy water make this a perfect place to surf with September through December having the best conditions. In addition there is a rescue and support crew in the area which makes this beach one of the safest as well. Several schools in the area such as Frajola Kitesurf School on Av. Do Pepê will teach novices surfing and kite boarding. Kite surfing championships are held here throughout the year.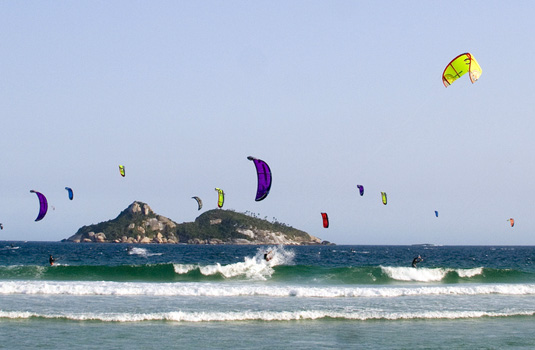 On the Beach
Be sure to make a stop at the Cabana do Pepê (aka Barraca do Pepê) sandwich shop. He started a small restaurant that focused on healthy food and fruit smoothies. The first Barraca do Pepê was opened in 1981 at Pepino Beach in São Conrado Beach, where the hang gliders land. The immediate success soon transformed it in a strong brand that spread out to the city (Barraca do Pepê are now at major shopping malls in Rio) a new eating style, natural and healthy, becoming today a symbol of healthy people and beautiful postcard of Rio. Pepê's wife runs today the business.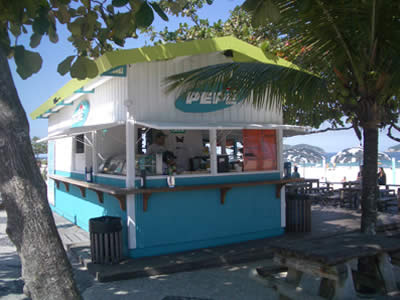 Around the Area
Some of the best shopping is located in this area. BarraShopping, the largest mall in Brazil contains nearly 700 facilities to shop, eat and play. Other shopping areas include the New York City Center and Via Parque. The beach is surrounded by hotels such as Royalty Barra, Sol da Barra, Hotel Praia Linda, buildings and restaurants.
It's Carnival Time
Enjoy specials deals for Rio Carnival 2022