Surfing Classes
Find about Rio de Janeiro's share of prime surfing locations
One of the most popular sports that have emerged along the coast of Brazil is surfing. Rio de Janeiro has its own share of prime surfing locations. Even novices are welcome to visit, rent a surfboard and take some lessons from expert surfing instructors.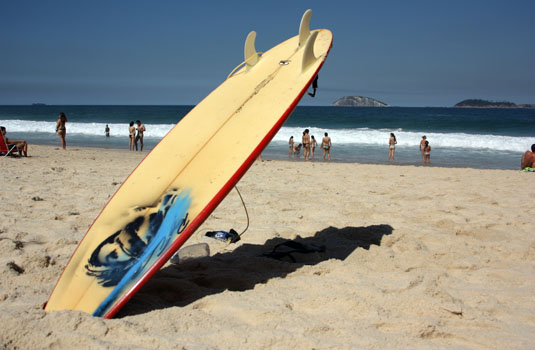 When to Surf
The best time of year to go on a surfing expedition is in the winter. During this time of year the winds are at their strongest and the waves are at their wildest. Prainha in the Barra region is considered to have the best surfing conditions. However, when the wind blows out of the southwest surf is up at all beaches from Leblon to Ipanema.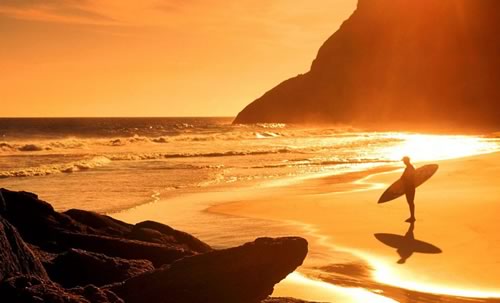 The Beaches
There are several beaches in Rio de Janeiro that are popular with surfers. Copacabana and Arpoador beaches are the closest to downtown Rio. The waves can range from as small as 3 feet to as high as 10 feet (1 to 3 meters). Barra da Tijuca is another popular area for surfing. The most popular surfing beach there, Prainha, runs about _ mile (1km) with waves averaging 6 feet.
A few more miles down from Barra is Pontal beach with waves towering as high as 10 feet (3 meters). Two other beaches that are worth a visit for those who like to surf are Joatinga (a small and little known beach located in the way of the South Zone to the Barra, some say is the most beautiful beach in town) and Grumari after the Prainha.
The Schools
In the Copacabana area, look for instructions in the beach. Some companies offers half-day surfing tours. An expert surfing instructor will pick you up at your hotel and transport you to the beach. For the novice you will learn the basics of surfing. More advanced students will work on technique. Go Learn to Surf teaches surfing at all levels. Located on Barra beach instruction runs for 1 hour at a time over three days. You will be provided with a surfboard to suit your experience level as well as expert instruction. There are varying prices for instructions and surfboard rentals.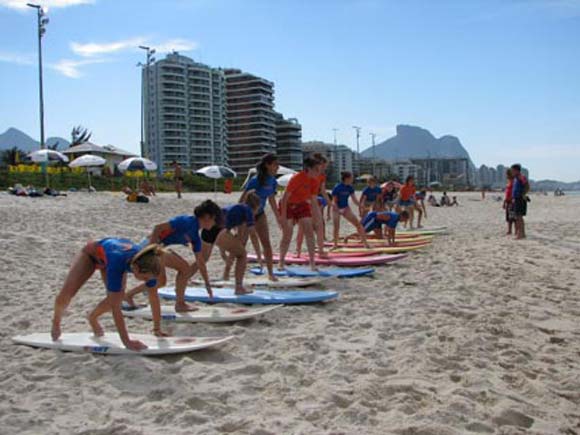 A Surfing Vacation
For those surfing fanatics there are tours that can be booked solely for surfing. The instructors are mobile which enables them to gather up their students and drive to whatever beach has the best surf on any given day.Surfing has become a way of life around Rio. There is even a surfing bus that transports surfers with their boards from southern Rio to the beaches at Barra. Boards can be rented at most of the surfing schools as well as the Galeria River at Francisco Otaviano Street in Arpoador.
It's Carnival Time
Enjoy specials deals for Rio Carnival 2021