Will you be on a cruise and want to receive your carnival tickets at the Rio de Janeiro Port?
We offer a delivery service option when you buy your tickets in our site. You have to set the date and time for the pick-up in our Bookers Stand located a few steps from the Port's main exit (Terminal #4).
Once there you will talk to Sabrina. Bring an ID with photo, the credit card you used in your purchase and the voucher that we sent by email – or you can download it from your account. And that's it! She will hand over the tickets to you. Don't forget to check if it's everything all right according to your request.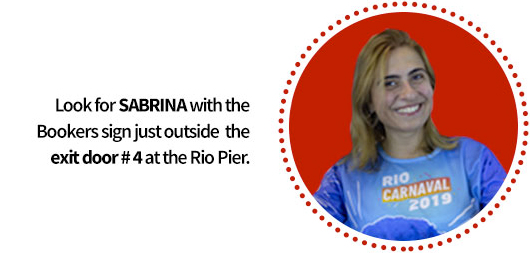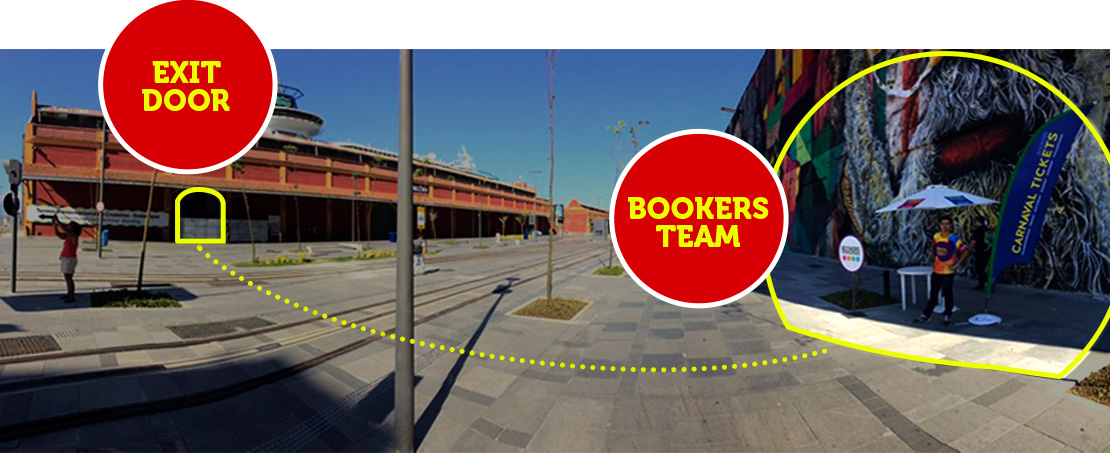 For further information, please watch the following video about our services at the Rio de Janeiro Port:
If you still have any doubts, please contact our WhatsApp: