Barra da Tijuca
Barra da Tijuca is the youngest neighborhood in Rio de Janeiro
Barra da Tijuca or simply known as Barra is the youngest neighborhood in Rio de Janeiro. This neighborhood is famous for its Barra Shopping Mall which houses over 700 stores and restaurants and its 17 km long sandy beach. Barra is home to many luxury condominiums and large office complexes, making it an emerging spot for the rich and affluent. The neighborhood is also known for its American influenced lifestyle. Surfing, kite surfing and body surfing are popular sports here.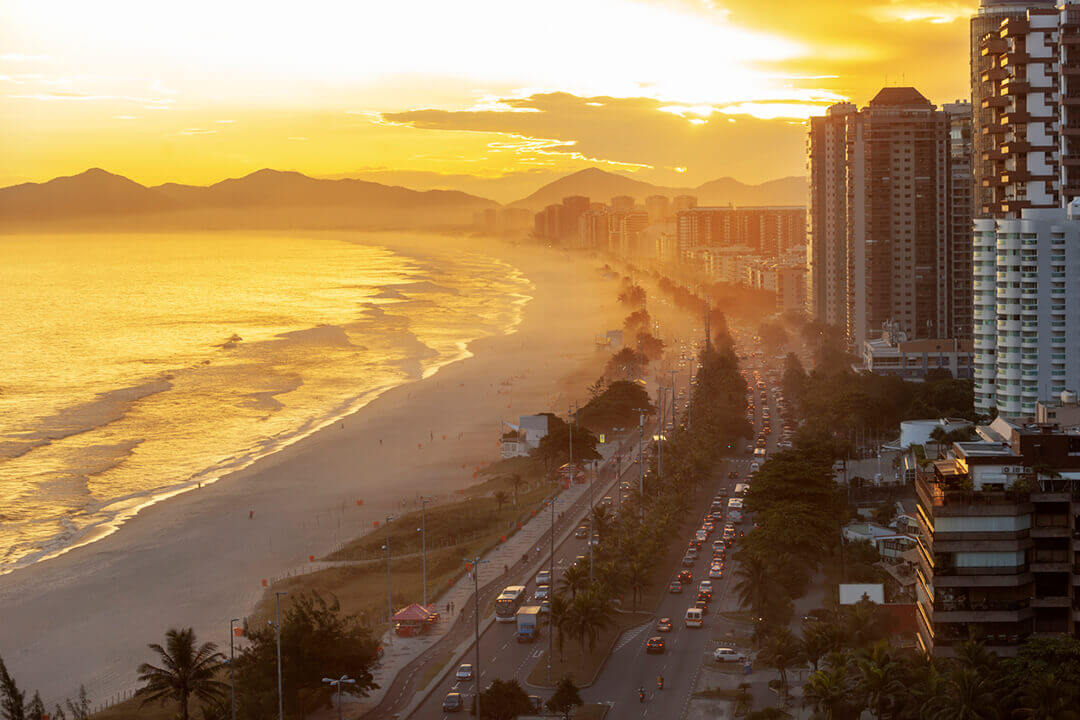 History
Barra da Tijuca was originally a huge beach with typical sandbanks unsuitable for agriculture and therefore remained isolated until the 20th century. In 1900, Remedial Territorial Agriculture and SA acquired the land and began to develop it. The region began to grow steadily over time with emphasis on its infrastructure. The Lagoa Barra highway further contributed to its swift development. The Yellow Line which connected Barra to Galeão International Airport completed the urbanization of the area, which resulted in an influx of residents from all around the neighborhoods.
Geography
Barra da Tijuca is located in the southwest area of Rio. It is bordered by Jacarepaguá in the north, Pedra Branca in the west, Tijuca in the east and Atlantic ocean in the south. 
Highlights
Barra has introduced a new lifestyle into the country. With luxury condominiums and mega malls, the inhabitants certainly lead a fantastic lifestyle. The condominiums are known as eco-condos as they are environmental friendly. 
The beaches
The beaches are the most attractive part of the west zone. Barra's beach line extends to 17 kms making it the largest in Rio. It starts at Morro do Joá and ends at the Recreio do Bandeirantes neighborhood, in Pontal de Sernambetiba, beyond Avenida Sernambetiba. This vast expanse of white sandy beaches with rough waters makes it an attractive site for youngsters and athletes.

The Grumari and Prainha beaches, both located in a nature reserve, are sure to impress anyone with their natural untouched beauty. Access to these beaches is quite difficult but they are definitely worth the trouble. Joatinga beach is one of the most gorgeous beaches of the city.

It can only be accessed by car but it is certainly worth the trip. All you efforts are paid off once you witness its incredible natural beauty. The beaches of this neighborhood are the most sought after by surfers, windsurfers, body boarders, fishing enthusiasts and cyclists.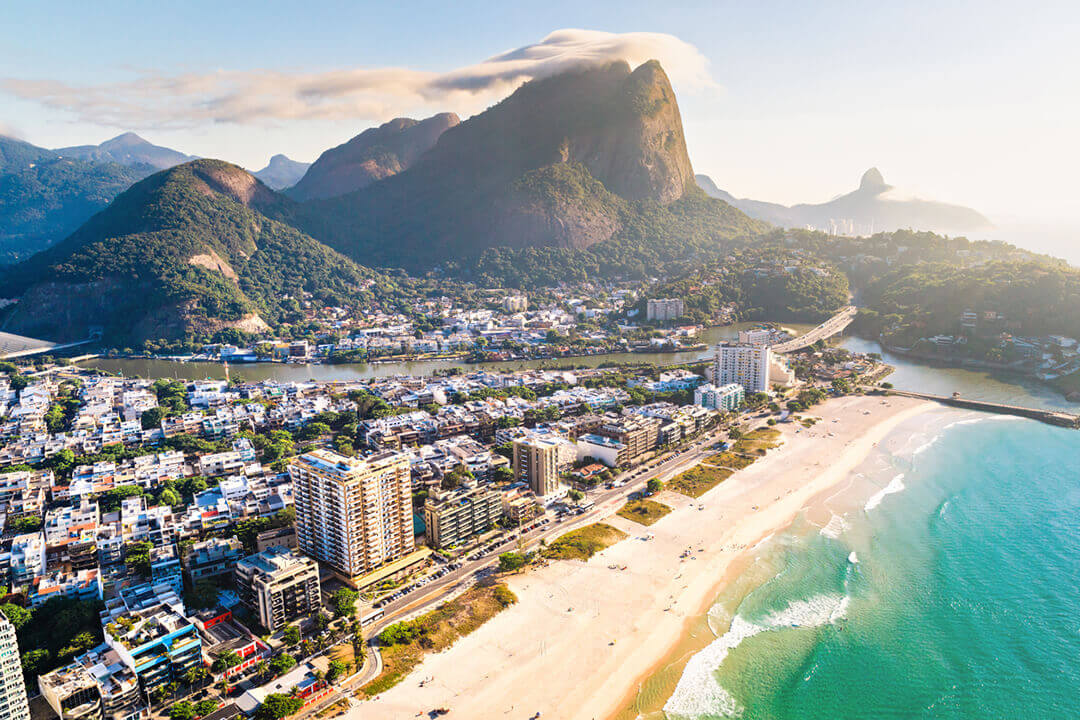 Nightlife
The neighborhood offers a host of activities for entertainment. One can go bowling, cinemas, beaches and clubs. Barra's nightlife is more in tune with the lifestyle in Miami, with a carioca touch to it. Barra da Tijuca has a vibrant nightlife.

The neighborhood boasts of several bars and some of the best nightclubs in town. You can follow the local tradition of having a few drinks at the bar, commonly known as "pre-night" then head on over to the nightclubs for some dancing. The parties usually heat up around midnight and can go on until 5 or 6 in the morning. 
Eateries
Barra is striving to become an international hotspot so its restaurants also reflect this goal. You can find restaurants serving cuisines from all over the world especially from Europe and Asia. Many famous restaurants have opened branches in this area. There are other options with great restaurants at the shopping malls in Barra.

The food courts offer various types of cuisine, from fast food to fine dining and the prices are pretty good too. Brazil in general is very famous for all you can eat pizza places, from all types of savory flavors to pizza desserts topped with ice cream , dulce de leche and so on. Make sure you try one. 
It's Carnival Time
Enjoy specials deals for Rio Carnival 2023