The buses during Rio Carnival
Knowing Rio by bus – useful information
Rio has many public bus routes that go to just about all the points of the city. Navigating the bus routes can be quite confusing as some bus lines have variants. Most of the buses are numbered according to their routes. It's recommended to avoid going by bus to places other than the touristic ones.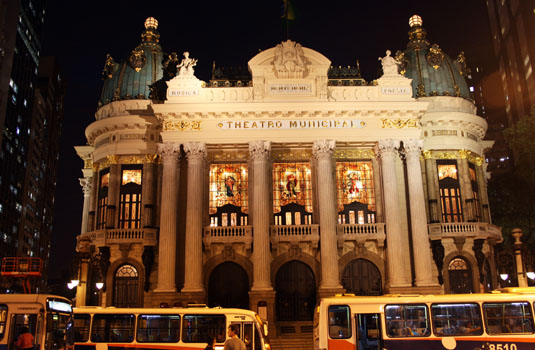 Using the Public Buses
Buses are the easiest and least expensive way to get around Rio. Keep in mind that they are harder to find at night as many of the bus routes shut down. The fares must be paid in cash to the driver. Watch your wallet, as pickpockets are known to ride the bus looking for easy marks. It is proper to board the bus through the front door and leave the bus by the back door. Keep in mind the bus will only stop if you wave them down. Even if you are standing at a bus stop you must indicate that you want the bus to stop. 
Tips on Riding the Bus
When taking public buses, be sure to stay alert. It is best to remove money from your wallet prior to boarding the bus so pickpockets cannot see where you keep it. The buses usually run 15 minutes apart on busy routes and up to an hour apart at night or in suburban areas although there are no guarantees. Find out about the timings of the bus and the route you need to catch before your trip.
It's Carnival Time
Enjoy specials deals for Rio Carnival 2023