Jardim Botânico
Built around the botanical gardens 
Jardim Botânico is a residential neighborhood built around the Ipanema and Leblon and east of Gavea. Jardim Botânico is located in the affluent "Zona Sul" (South Zone) of Rio de Janeiro.
Highlights
The garden has several special areas featuring plants from specific regions of Brazil and even includes a Japanese garden. The Victoria-Regis Float on Frei Leandro pond is a popular attraction in the park. Rubber, cocoa, abricó-de-macaco trees are just some of the species that thrive at the park. A visit to the greenhouse will give you the opportunity to admire beautiful flowers including bromeliads and orchids. There are various sculptures by famous artists like Mestre Valentim and fountains in the park. The central fountain which is surrounded by palm trees was actually designed in London and brought to the park in 1905.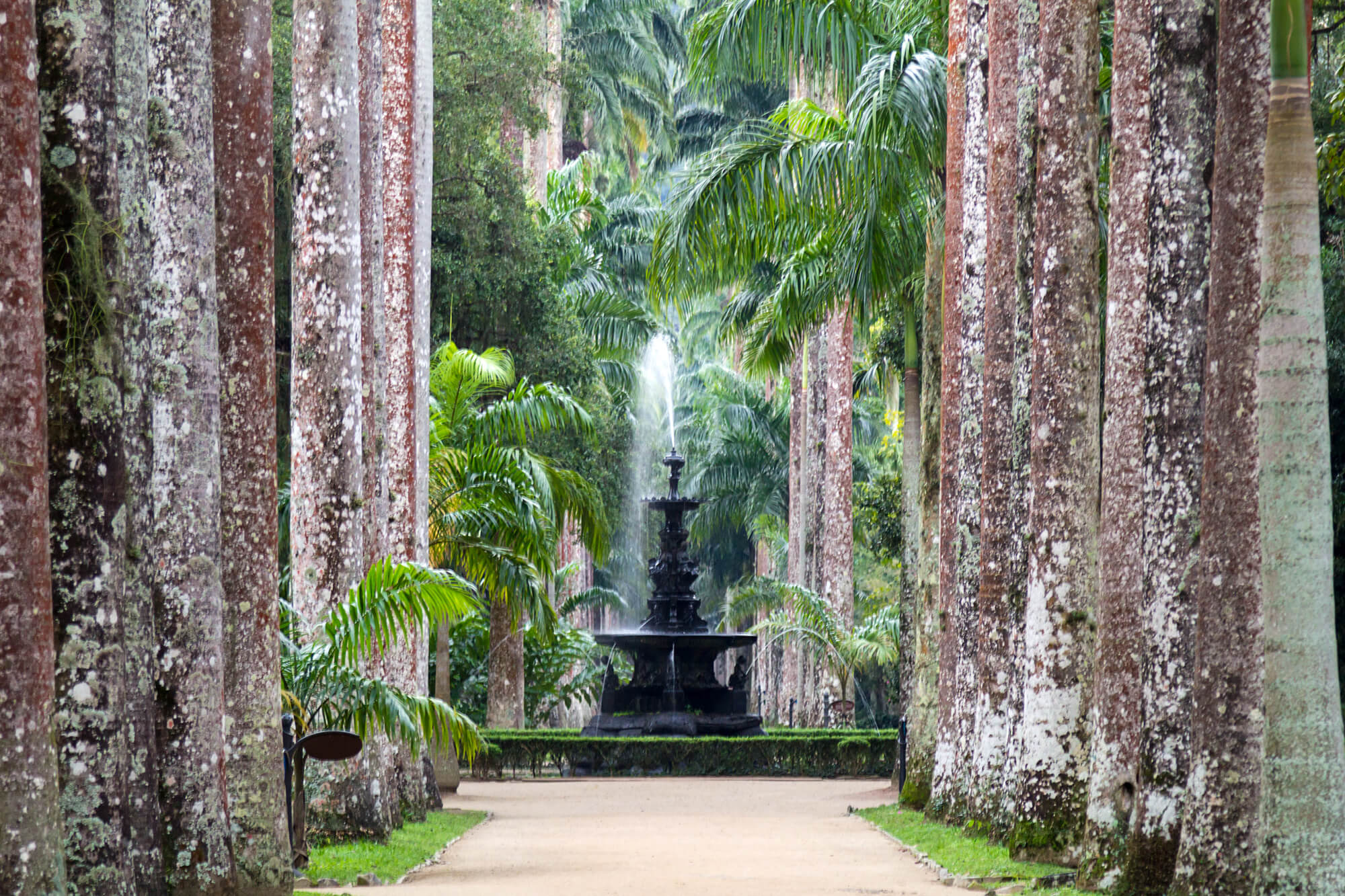 Be sure to add a visit to the botanical gardens on your travel itinerary. If you visit Rio during the Carnival, you can be part of the festivities and then move on to enjoy some peace and tranquility at the park.Besides the Botanical Garden, another point of attraction is the Lage Park which is another nature reserve, the Lagoa Rodrigo de Freitas is very close. Many bars and restaurants has been successfully installed in Jardim Botânico , transforming the neighborhood into gastronomic center. In addition to the headquarters of the Brazilian Jockey Club Sports, located in the district is also the Brazilian Equestrian Society, the Marine Vasco da Gama headquarters, the Military Club of Rio de Janeiro and  the headquarters of the Rio de Janeiro Naval Club Sports.
It's Carnival Time
Enjoy specials deals for Rio Carnival 2023