Leme
A quiet neighborhood, an extension of Copacabana
Leme in Portuguese means helm. It is a quiet neighborhood located at the northern end of Copacabana. The neighborhood derives its name from a nearby rock formation which is shaped like the helm of a ship. You need to visit Leme if you want a beautiful view of the sunset.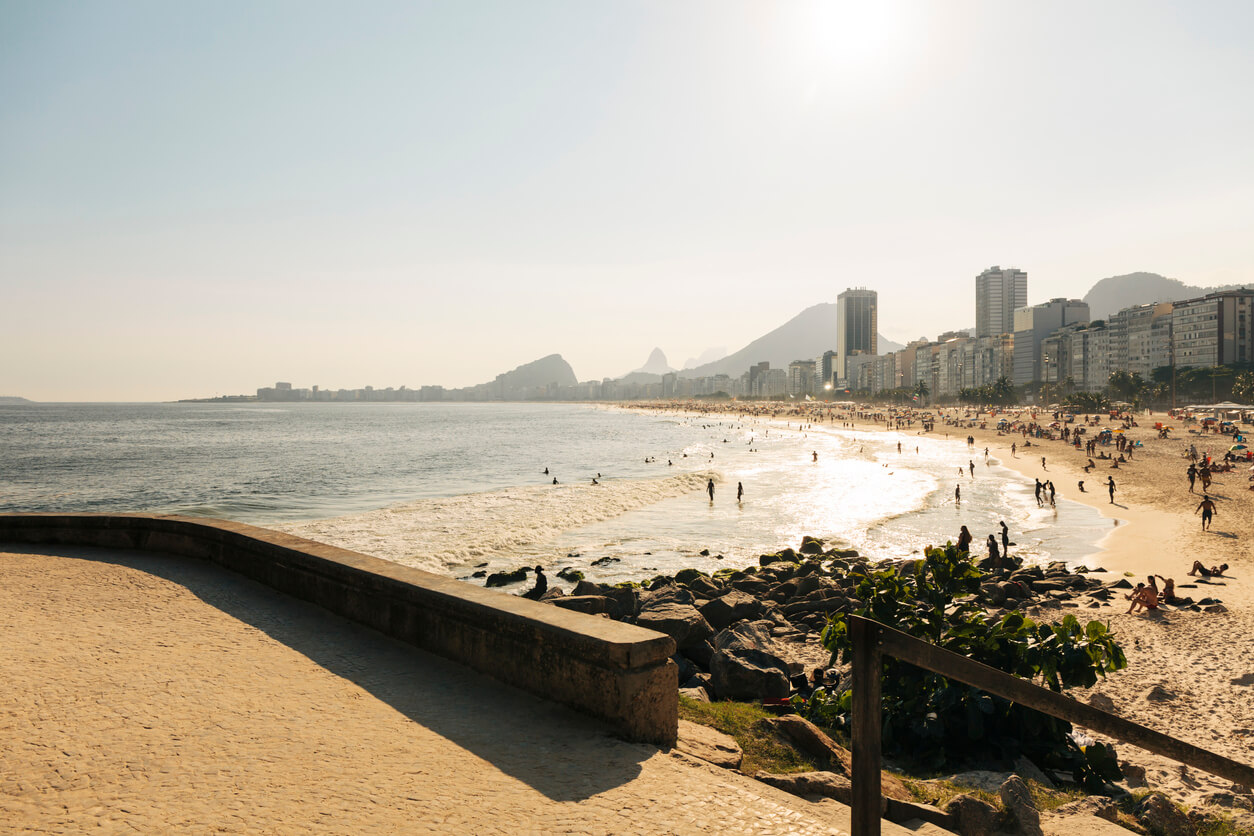 Geography
Leme is located in the neighborhood of Zona Sul (South Zone) next to Copacabana, Urca and Botafogo. The area is just 5 to 10 minutes away from South Copacabana or Ipanema.
Highlights
Leme Beach is on the northern side of the Copacabana beach, where Posto 1 is located. The beach is much quieter than Copacabana since this is mainly a residential area.
Morro do Leme
Is a beautiful hill located at the end of the Copacabana beach (also aka Leme). The Morro has undergone a massive reforestation process and now boasts of 11,000 different types of plants and 90 animal species. You can walk through the 4 square hectares forest along a cobblestone road. The Morro is also home to Sagui Monkeys whom you can see frolicking around the area.  Forte do Leme is located on the foot of the hill. Built between 1913 and 1919, it is now used as a cultural center by the army. You can view the arms exhibit which includes 20th century German Krupp howitzers (280 mm swivel cannons).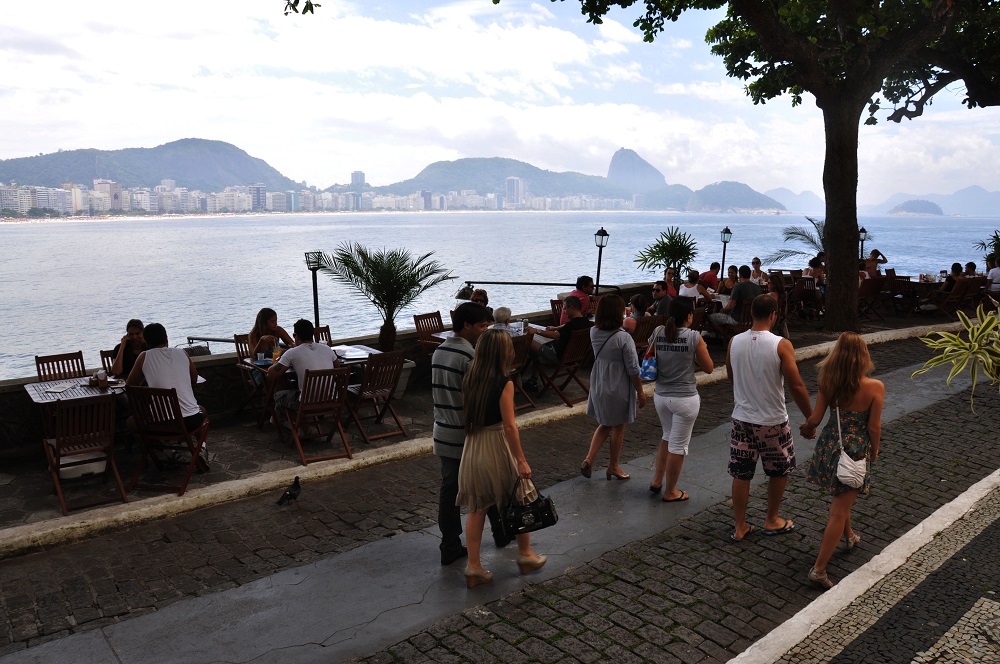 Caminho dos Pescadores
The fisherman's path or Caminho dos Pescadores partially circles the Morro do Leme. This spot is perfect for taking pictures of the horse shoe shaped Copacabana beach.
It's Carnival Time
Enjoy specials deals for Rio Carnival 2023