Rio de Janeiro Map
Rio Tips!
The city of Rio de Janeiro is the second largest in Brazil. It sits at the mouth of Guanabara Bay.
The city of Rio de Janeiro, embraced by a landscape of an outstanding beauty has in its waters and mountains the rulers of its magnificent geography.
It is located at 22 ° 54'23 "south latitude and 43 º 10'21" west longitude, in the municipality of the same name: it is the state capital of Rio de Janeiro, one of the states of the southeast region of Brazil. The city of Rio de Janeiro is bounded by the Atlantic Ocean to the south, the Guanabara Bay to the east and the Sepetiba Bay to the west.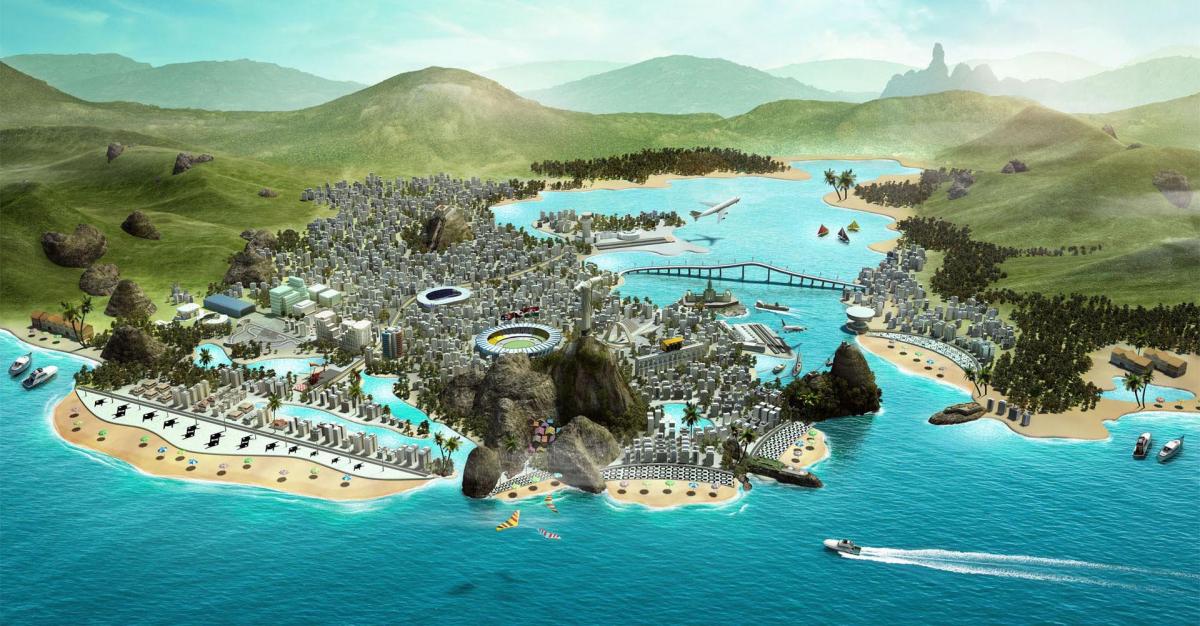 North and South Districts
On any map of Rio de Janeiro you can see the city is divided into 4 districts. Zona Sul or the South Zone contains the beaches, wealthier neighborhoods and some of the prime attractions.
North Zone houses the Maracana stadium and it is mostly a residential neighborhood of lower and middle class. The North Zone has great tourist attractions like the Tijuca Forest (Floresta da Tijuca) In other districts there are attractions like the Engenhão Stadium, Feira de Tradições Nordestinas (Fair of Northeast Traditions), Quinta da Boa Vista Park and Penha Church.
Central and West Districts
The Central or Centro District is the business and financial center of the city. There are also several important historical buildings including The Municipal Theater and the Pedro Ernesto Palace.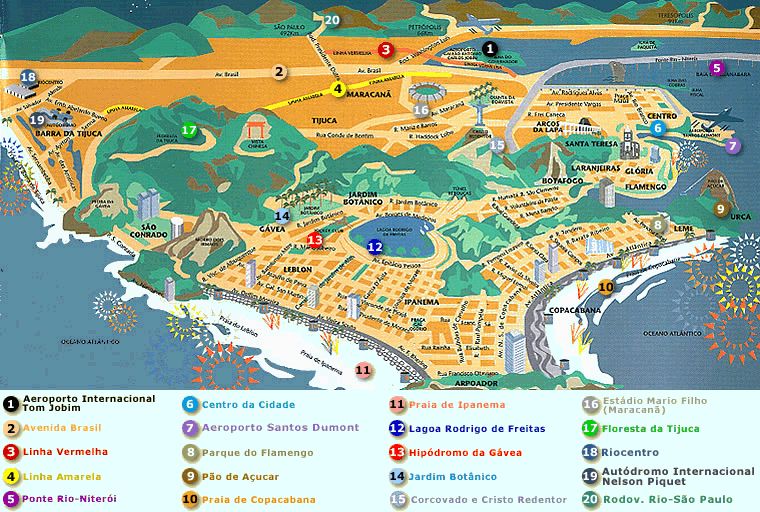 Zona Oeste or the West Zone has several popular beaches, as well as the well known neighborhoods of Jacarepaguá and Barra da Tijuca. Most of the 2016 Olympics was held in the West Zone. Amazing preserved beaches such as Grumari and Prainha are also located there.
It's Carnival Time
Enjoy specials deals for Rio Carnival 2023