Discover the Night Magic of Lapa
Lapa is the place to mingle with the locals and experience the best of Brazilian music and dance. Lapa is Rio's bohemian hub, nestled amongst the beautifully whitewashed colonial buildings. The Arcos da Lapa is one of Rio's oldest landmarks that feature a double row of 42 arches that once served the purpose of carrying water to the city.
The Arcos da Lapa is today a bridge that connects downtown Rio with the area known as Santa Theresa. The 18 meter structure houses the only trolley system in the city of Rio. Antique shops and outdoor fairs provide daylight entertainment while the area is transformed into a party zone at night where the samba begins with impromptu street dances, the perfect reminder that you are in Brazil.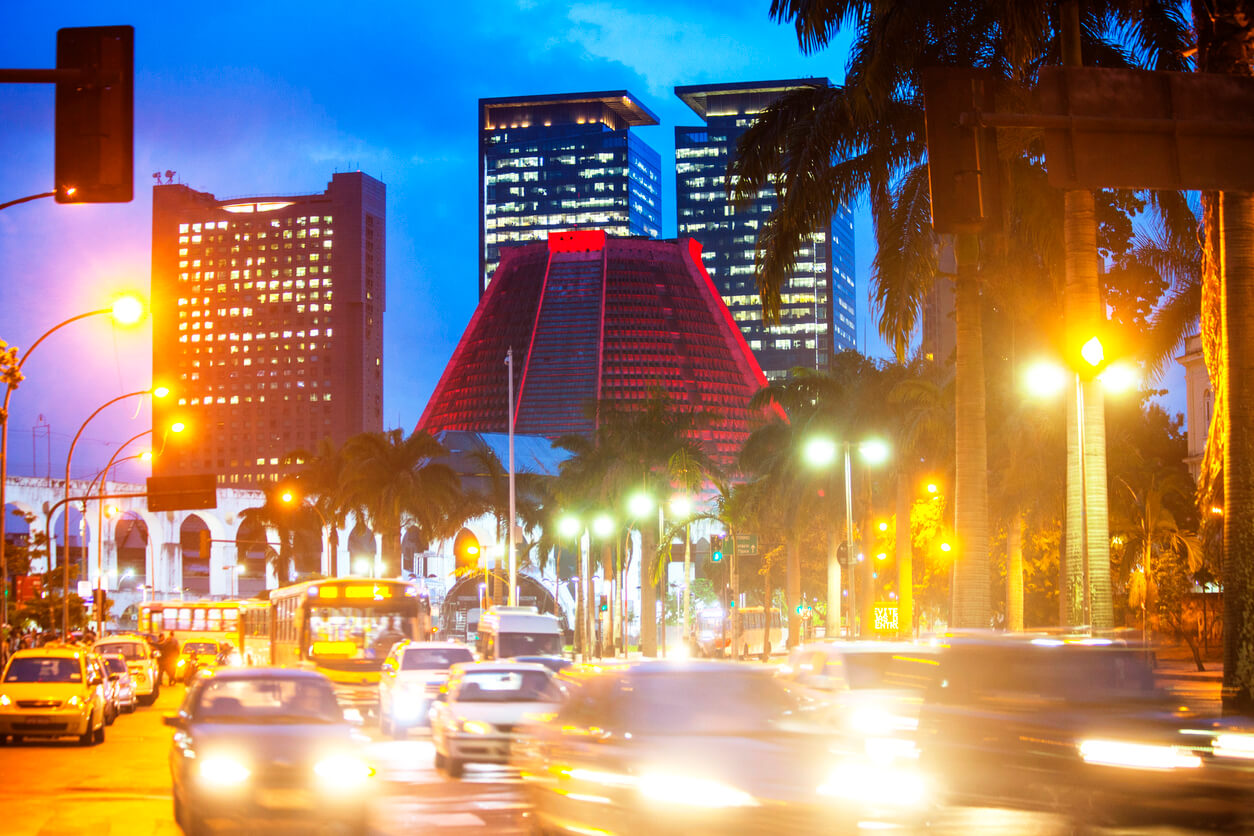 What Makes Lapa Special
Lapa represents the true spirit of Rio de Janeiro with a number of bars, restaurants, dance clubs and alternative places. Whether you want to hip hop, rock, samba or mingle with the party girls, Lapa is the place to be at night. While the place sizzles at night, you can let the bateria or percussion group get your feet moving.
The sounds of the samba drummers are loudest when they are under the main arch, which is enough to set the night on fire. Fridays, Saturdays and Sundays the streets are closed for pedestrians and the party takes over the streets, there will be thousands of people dancing freeely at every corner.
Lapa's Hotspots
Among the hotspots in Lapa is Carioca Da Gema where some of Rio's hottest samba bands present some of the best live music and samba dancing in the city. Booking a table is your ticket to a ringside seat to watch the sensuous samba dancers in action. For hip hop lovers there is Febarj, which doubles as a cultural center and nightclub as well. The three-storey building is packed with hip-hop fans on Friday and Saturday nights.
Some other places have to be visited, such as Lapa 40 Graus , an excellent samba bar with Brazilian popular music. It is one of the favorite places for Cariocas. Two other sites that have shows alternate according to their agenda is the Circo Voador and Fundição Progresso.
Lapa – Paradise Beckons
The streets are filled with food and drink stalls, while an eclectic mix of people are beckoned by the loud blaring music, the perfect catalyst to keep the party alive into the wee hours. Lapa is a paradise once you experience it and you will, undoubtedly, keep coming back for more.
It's Carnival Time
Enjoy specials deals for Rio Carnival 2023