About the famous Rio Sambadrome
The magnificent stadium of Rio Carnival
While pulsating rhythms, and incessant revelry are what first come to mind when you think of the Rio Carnival, the true picture isn't complete without the Sambadrome, the magnificent stadium designed by world renowned architect Oscar Niemeyer in 1984. The stadium's official name is Passarela do Samba Darcy Ribeiro, built in a record 110 days. Prior to the construction of the Sambadrome, the Carnival parades were held on Avenida Presidente Vargas, one of the largest streets in the downtown area.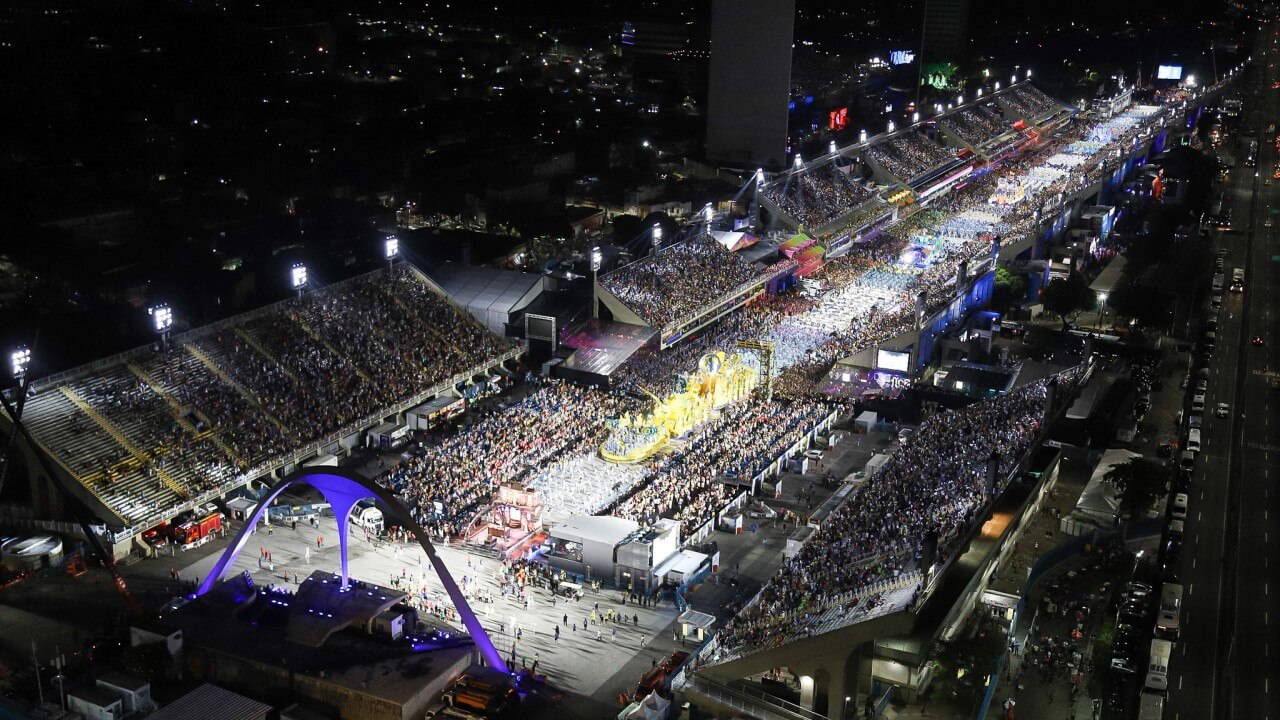 Types of Parade Tickets
The first thing you should consider is the types of tickets you would like to buy. There are four options:
GRANDSTANDS 
Other names: Arquibancadas, Bleachers.
FRONT BOXES 
Other names: Open Boxes, Frisas.
ALLOCATED CHAIRS 
Other names: Numbered Chairs, Cadeiras Numeradas, Assigned Chairs. 
LUXURY SUITES 
Other names: Covered Suites, Camarotes, Private Suites.
RIO SAMBODROMO SECTORS
Another thing you need consider is the sectors of the sambadrome so you can choose wich one you would like to buy. This are the options:
Sector 3, 5 and 7 Grandstands – Affordable seating with great views on the odd side 
Sector 2, 4,6 and 8 Grandstands – Affordable seating with great views on the even side 
Sector 9 – The Tourist Sector 
Sector 10 and 11 – Best for the Open Boxes and best views of the drummer 
Sector 12 and 13 – The sector of the Cadeiras or Allocated Chairs 


Watch the video below and see more about the tickets opions:
A Word about Orientation at Rio Sambodromo
As indicated in the map, the front boxes of the Sambodromo are located closest to the samba parade runway on either side of it. Next comes the Covered Box, located in sector 7 row D, an covered option to watch the parade with comfort and no worries. Another option, the Folia Tropical and Super Folia lounge, is like a party inside the sambadrome, which has two floors to watch the parades.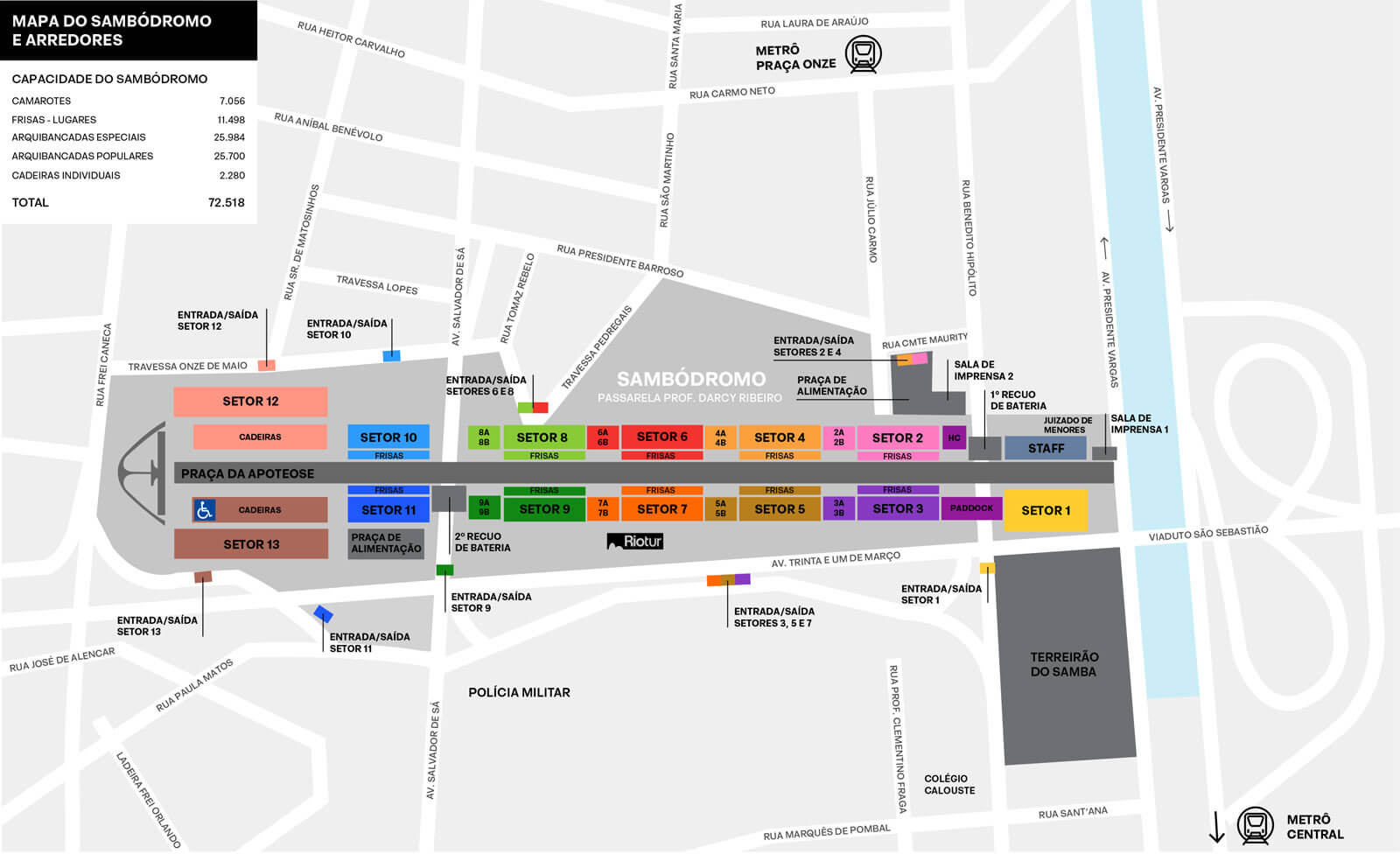 The other option is the grandstands, a cheaper and exciting option, at an elevation. The allocated chairs are located closer to the end of the runway. If looking towards the end of the runway, even numbered sectors flank the right side of the Sambodrome, while odd numbered sectors are on the left.
Reliving Samba History
To take a trip down memory lane a visit to the small museum at the Sambadrome located on Rua Marques de Sapucai is a must. The museum has various exhibits that tell the story of the Carnival and samba. Several costumes are also on display at the museum. 


It's Carnival Time
Enjoy specials deals for Rio Carnival 2023