Rio de Janeiro Sambadrome
The Electrifying Sambadrome - Home of Rio Carnival
With thirty thousand participants doing the samba along the half mile runway, and a space large enough to accommodate over 90,000 spectators, the Sambadrome is undoubtedly the biggest stage on earth. The stadium was specially designed for the Samba Parade at the Rio Carnival with a number of independent sectors with box seats and grandstands on both sides of the parade runway.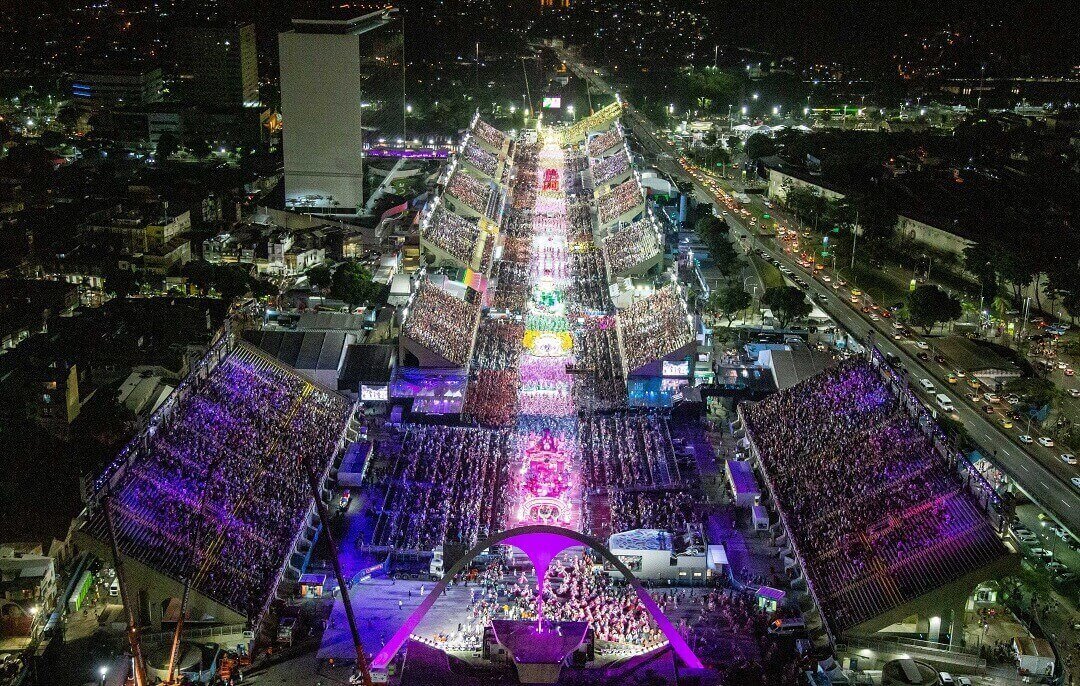 For varied reasons, the stadium is every carnival designer's favorite, who keep the Sambadrome in mind when creating their theme for the Carnival. The atmosphere at the Sambadrome on Carnival nights is truly electrifying. The stadium is well lit up with special effects, while the resounding cheers of the spectators and the pulsating rhythms of the samba beats can be heard for miles around.
The Heart of Samba
The Sambadrome is located between Avenida Presidente Vargas, near Praça Onze and continues to the end of Rua Frei Caneca. The area was formerly known as Marquês de Sapucaí Street. At the end of the parade runway where participants gather after their parade is Praça da Apoteose (Apotheosis Square).
The Sambadrome is located in the middle of Rio, just a few minutes away from the South Zone and downtown. The subway and bus lines provide easy, quick and cheap transportation to the area.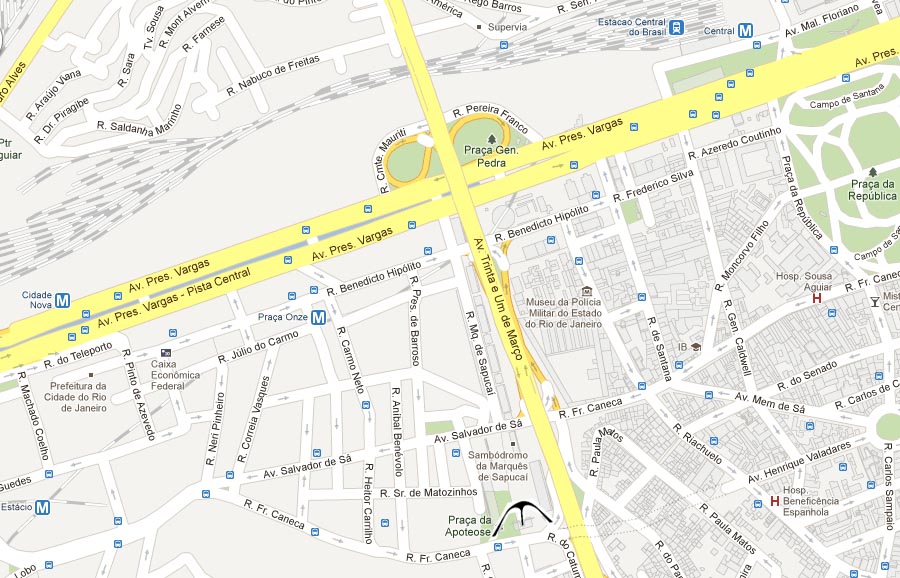 Such an intense atmosphere is bound to make everyone hungry and thirsty, which is why the Sambadrome is well equipped with snack bars, food courts, restaurants, ice-cream stands, and more. There are adequate restrooms in each sector. Don't forget to visit the souvenir shops to take home a few memories of the Carnival. Dining at the Sambadrome is exclusively fast food. For a more healthy meal, plan on taking your own sandwiches and fruit.
There are several items not allowed inside the Sambadrome. Check them out and guarantee your access to the vibrant Rio Parade.
It's Carnival Time
Enjoy specials deals for Rio Carnival 2023