The Well-known Copacabana Neighborhood
Copacabana – Princess of the Sea
Copacabana, the very name itself provokes images of beauty, sand and ocean. The magnificent jungle-clad mountains rise from the ocean and seem to blend into the beautiful bend of Copacabana Beach, now a world renowned hotspot for tourists from around the world. The neighborhood lives up to its nickname, A Princesinha do Mar or Princess of the Sea. Copa (short for Copacabana) is a paradise with stunning beaches, lively streets, where the party never seems to stop. Apart from being Rio's egalitarian and eclectic neighborhood, romance and glamour are its obvious trademarks.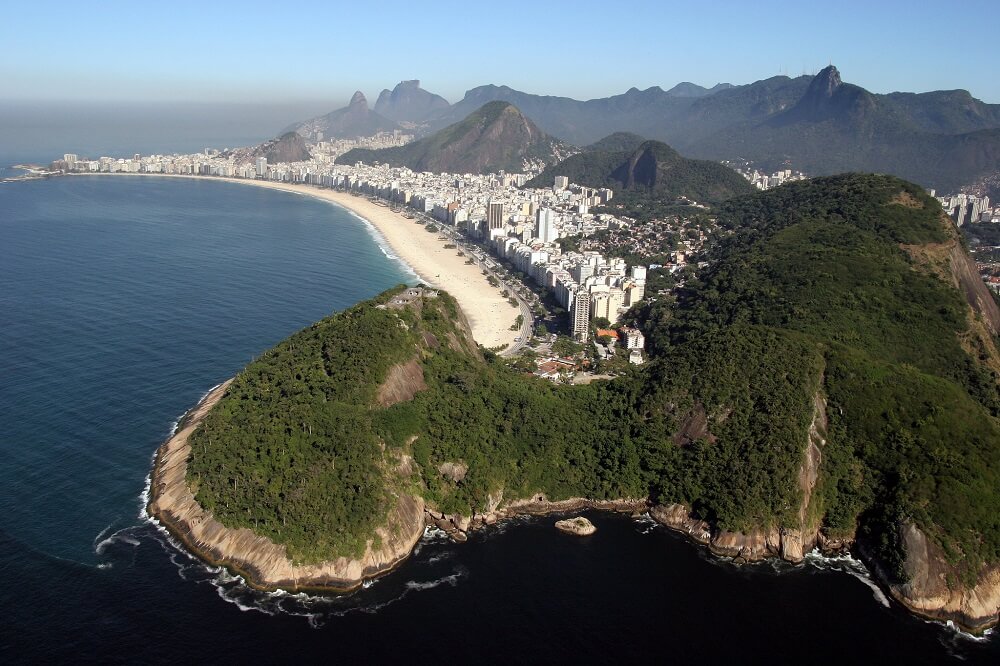 The Copacabana Beach stretches for over 5 kilometers and beckons one and all to its alluring waters. Sun, sea and beautiful bodies are what represent the pleasure-seeking side of the neighborhood. The magnificent Sugar Loaf Mountain and Morro do Leme look resplendent in the background presenting a picture perfect landscape that lures tourists from all over the globe. As far as hospitality goes, you can always expect the very best at Copacabana, with hotels, bars and restaurants known for their exemplary service.
A Bit of History
Historically, Copacabana has much to offer as compared to other places in Brazil. The region around Sugar Loaf Mountain, known as Guanabara Bay, was a French colony under Villegaignon in 1555. The area in front of the bay is now a naval academy. The Portuguese took over in 1566, changed the name to São Sebastião and eventually renamed it as Rio de Janeiro and the capital of Brazil in 1763. The region was home to the first protestant settlement with the population growing steadily only in the early 20th century. According to historians, a XVII century image of Our Virgin Lady of Copacabana was installed in a chapel which was later demolished to give way for Forte de Copacabana, which was made to defend the area.

During the late 19th century, Copacabana was nothing more than a small fishing village covered with sand, dunes and shrubs. With the construction of Tunel Velho, connecting the area to Botafogo and Downtown Rio, Copacabana began to grow with the inauguration of Av. Atlantica along the beach. Ever since the Copacabana Palace Hotel opened in 1923, there was no looking back in terms of development in tourism as well, while wealthy Cariocas soon made Copa their home. However, fame also brought with it the development of the Favelas, which is very much a part of Rio's life today.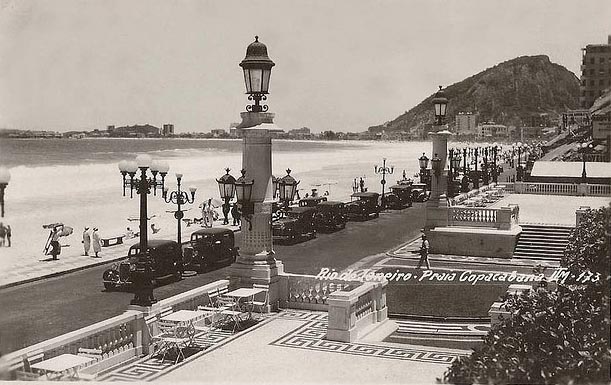 Getting there
With three subway Metro stations, the neighborhood is well connected to the other parts of Rio. Atlantic Avenue connects to the beachside, while Nossa Senhora de Copacabana connect with the other twenty-four streets that form the three major arteries. The subway is safe and reliable so tourists do not have a problem getting around the neighborhood. Taxis are also easily available. If you plan to rent a car, it would be prudent to engage a driver in order to get around the city which is known for its chaotic traffic in certain areas. 
ATTRACTIONS
Copacabana Beach
One of the main reasons why visitors come to Copacabana is, undoubtedly, the beach. Sunbathing beauties, bars, restaurants, this is truly a beach-lover's paradise. The beauty of it all is you get to see people from a variety of lifestyles either strolling, exercising, roller skating or simply basking in the sunshine all through the day. From businessmen to entertainers and fun seekers, Copacabana Beach has room for everyone.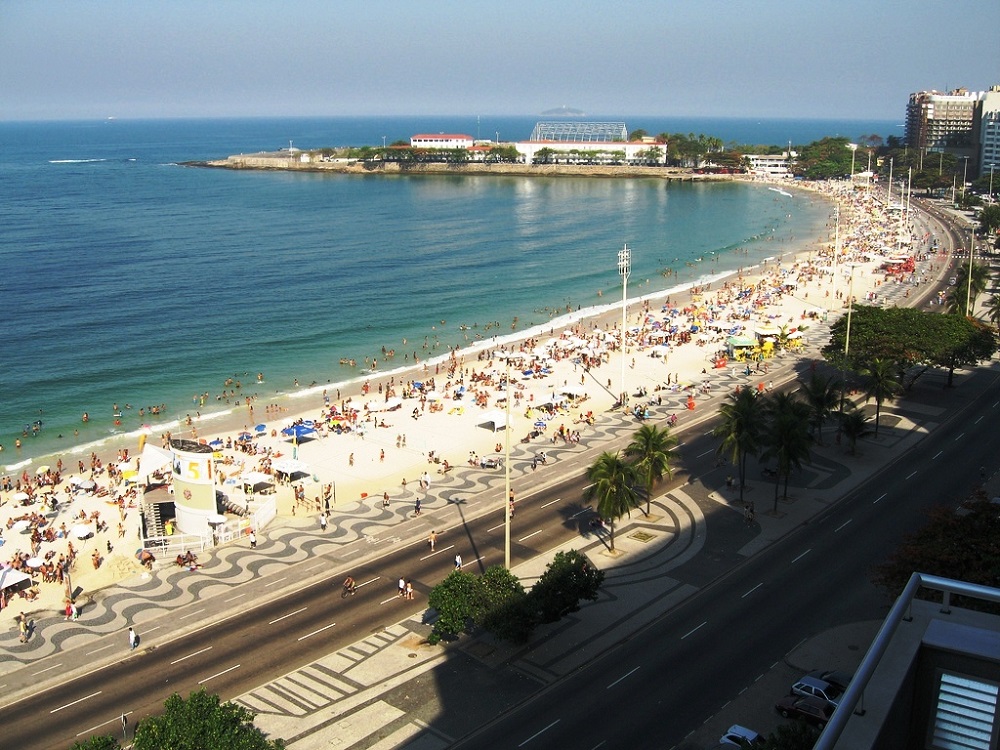 The beach runs for 2.2 miles (4 km) in an east west direction running from Postos Dois to Posto Seis. The view to the left of Copacabana beach is the towering mountain of Sugar Loaf and Fort Duque de Caxias built in 1779. On the right is Copacabana Fort, which dates back to 1914. It houses the Army Historical Museum.
The Brazilians are a sport-loving race and beach soccer and volleyball are favorite sports that are promoted at arenas along Copacabana Beach. During the summer, the World Cup International Beach Volleyball competition is held at the beach so if you are in town don't forget to catch up with a game. Swimmers and surfers are an integral part of the beach and represent the true Carioca lifestyle. While sunbathing may cease in the evenings, the beach comes alive at night with many of the barracas or beach bars doing brisk business through the night.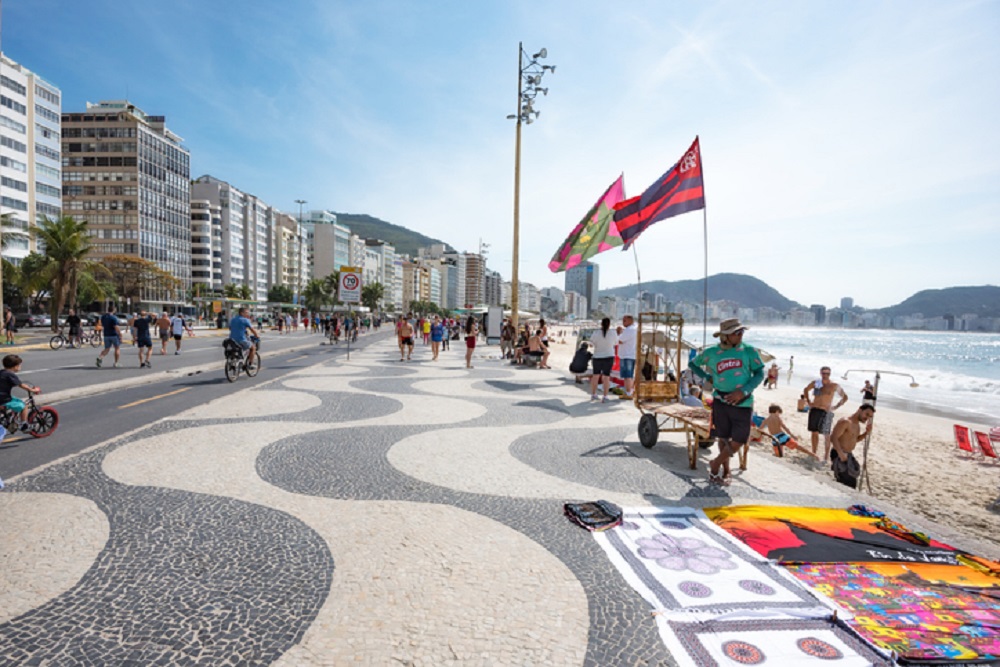 Most beach kiosks are open around the clock, offering some of the most delicious traditional snacks, caipirinhas, a local alcoholic beverage and also cold beer. This is a great place to pick up some small souvenirs to take home. The beach isn't short of entertainment too. You will find magicians, tattooists and jugglers, all trying to be at their creative best.
Forte De Copacabana
The old Copacabana Chapel made way for Forte de Copacabana, which was built in 1908. Formerly a military establishment, the fort is now a cultural center where visitors are welcome. The view of Copacabana Beach from the fort is simply astounding and a great place to take a photos of Arpoador Park, Ipanema and Leblon as well. The highlight of Rio's New Year's Eve festival is fireworks that are set up along Forte de Copacabana.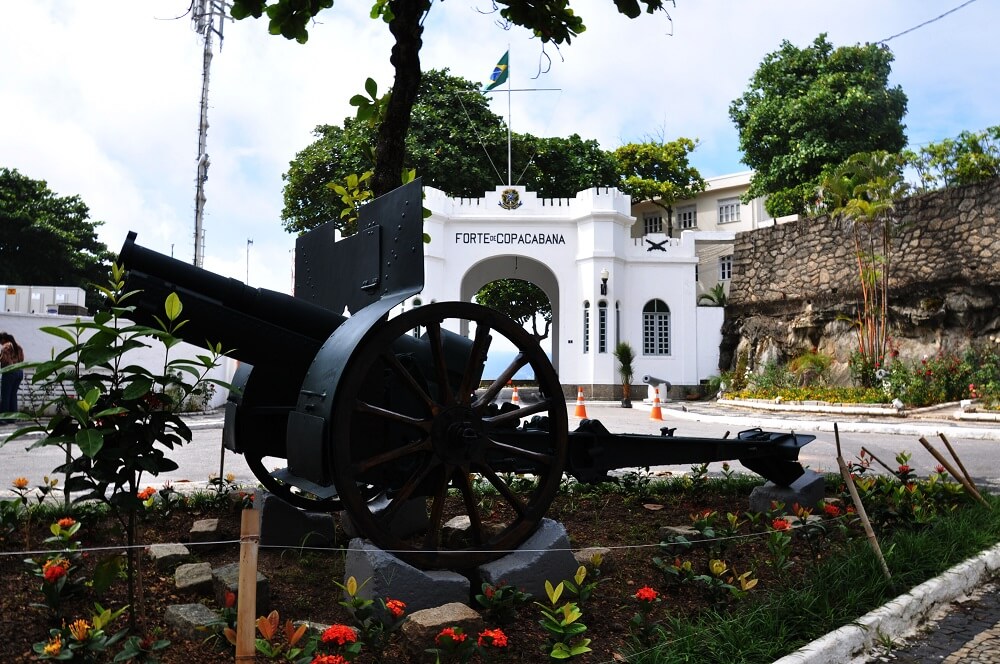 Copacabana Palace Hotel
The hotel is undoubtedly Rio's most famous and glamorous since the early 1920s. Celebrities always find their way to the hotel be it for a luxurious stay, sumptuous meal or the infamous Magic Ball during the carnival celebrations. From Kings and Queens to Presidents and Prime Ministers, Copacabana Palace Hotel plays host to everyone from around the globe. The hotel is worth a visit even if you are on a budget. Enjoy an afternoon tea by the poolside and soak in the wonderful architecture and beautiful natural surroundings of Sugar Loaf Mountain and Corcovado Mountain. Apart from a refreshing outdoor swimming pool, the hotel also offers an assigned area to Copacabana Beach which includes free personal beach service with towels, umbrellas, lounge beds and security. For fitness enthusiasts, the hotel has a well-equipped gym and a rooftop tennis court.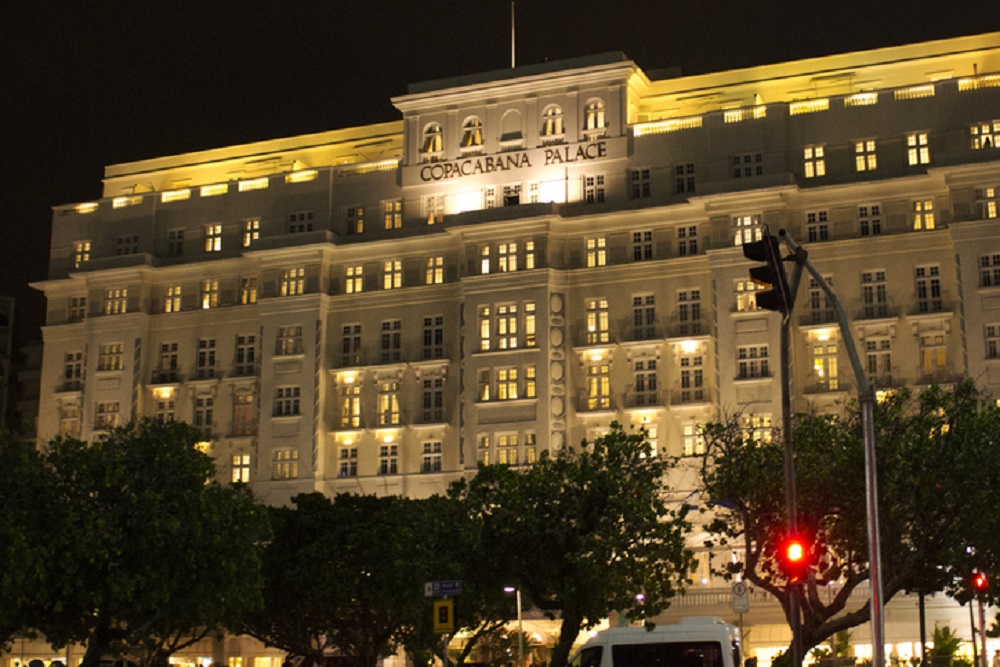 Who would want to miss an opportunity to be pampered at the Copacabana Palace Spa, which is the perfect place to relax and enjoy a soothing sauna? In addition, the full-service spa offers numerous types of holistic treatment with indigenous herbs and hydro-massage therapies.  
Places to Eat
Copacabana isn't short of places to wine and dine. From beachside shacks to churrascarias or steakhouses and fine dining, traditional Bahia cuisine, a taste of some exotic cuisine from the Amazon, Copacabana dishes out some of the best gourmet delights.
Corner shops are among the cheaper options that sell beans, rice, fruit juices, pizzas, hamburgers and hotdogs, apart from other traditional Brazilian snacks. There are over a hundred in Copacabana alone. A walk down Rua Barata Ribeiro and Constante Ramos is enough to find a place of your choice. You can have a real treat which includes a chicken fillet, salad, rice and a fruit juice.
Copacabana is blessed with beaches so eating at the beach is a popular option for many tourists. Beachside shacks offer a variety of cheap food including pastries and chips and plenty of beer. Besides, you get the best view of the beach as well.
It's Carnival Time
Enjoy specials deals for Rio Carnival 2023